EUGEN WOLF – Competence in steel
EUGEN WOLF Metallwarenfabrik: a medium-sized company with a long-standing tradition.
Founded in 1923
EUGEN WOLF Metallwarenfabrik was founded by master mechanic Eugen Wilhelm Wolf in Musberg near Stuttgart in 1923. In its beginnings the company produced utility articles such as pan buckles, beams for curtain rails, builders' hardware, ox fittings or so-called "Grählesbinder" (brushwood binders) for binding brushwood to light wood and coal fires.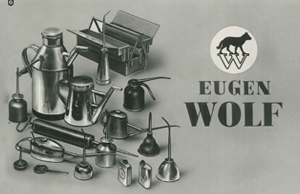 1950s – 1960s
In the post-war era the product line was adapted to the changing requirements and the quickly increasing motorization. Rearview mirrors, mufflers and exhaust systems for cars and motorcycles were now also part of the manufacturing program.
As from the 1950s oil cans and storage containers as well as the patented "Wolf Spritzöler" were also added to the production line. Since 1950 EUGEN WOLF has been selling its products via specialized retailers and catalogs.
Since 1955 the company has been mainly manufacturing cabinets made from steel as well as assortment and storage boxes. Oil and gas stoves, safety basins and household tanks were also part of the offer until the end of the 1960s.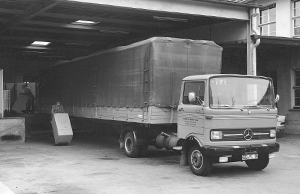 1970s
In 1975 the company finally specialized in office and factory equipment made from steel. Ever since, the company has distinguished itself by distinct competence in steel furniture and equipment.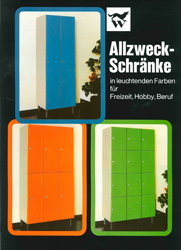 Today
Today large companies from the automobile, electronic and chemical industry as well as renowned service providers, in addition to specialized retailers and catalog traders, are among the customers of EUGEN WOLF, one of the leading manufacturers of steel office and factory equipment in Germany.